What started off as a comedy prank in New York in 2002 has blossomed to become a regular event on the global calendar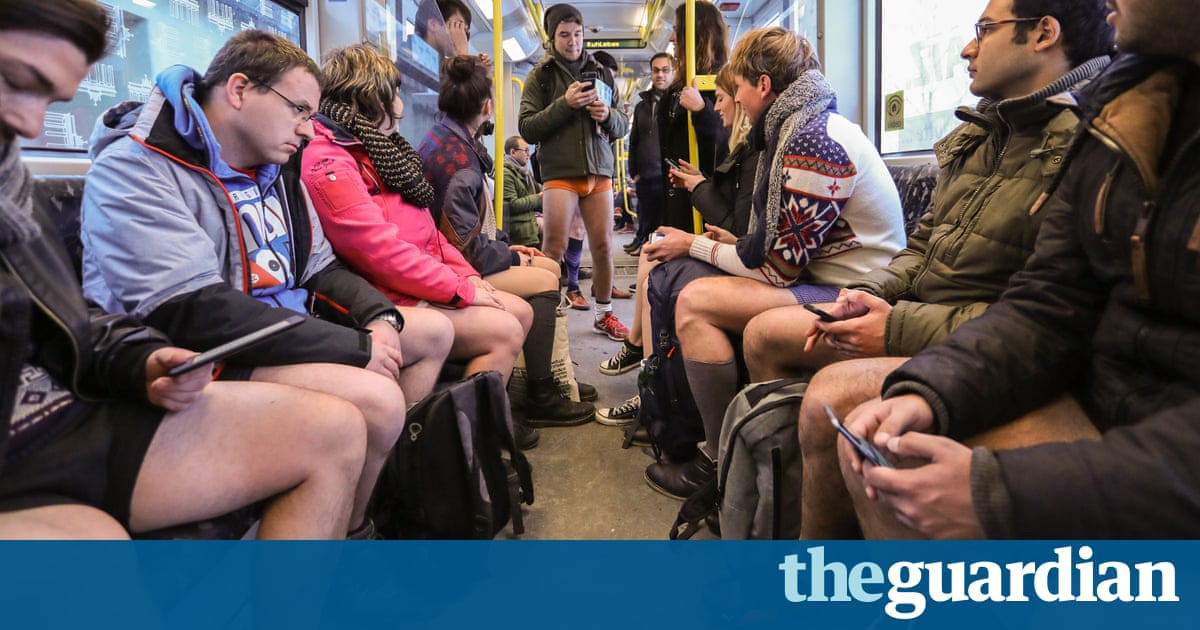 Subway riders around the world might have noticed something missing when their fellow transit users went trouserless on Sunday for the annual no pants subway ride.
Participants were told to get on trains and act as they normally would and were given an assigned point to take off their pants. They are asked to keep a straight face and respond matter-of-factly to anyone who asks them if theyre cold.
Read more: https://www.theguardian.com/uk-news/2017/jan/09/travellers-cast-off-inhibitions-on-no-pants-subway-ride-day-in-pictures