Observer Food Monthly selects its preferred dishes for breakfast consisting of steak and eggs, traditional pancakes and congee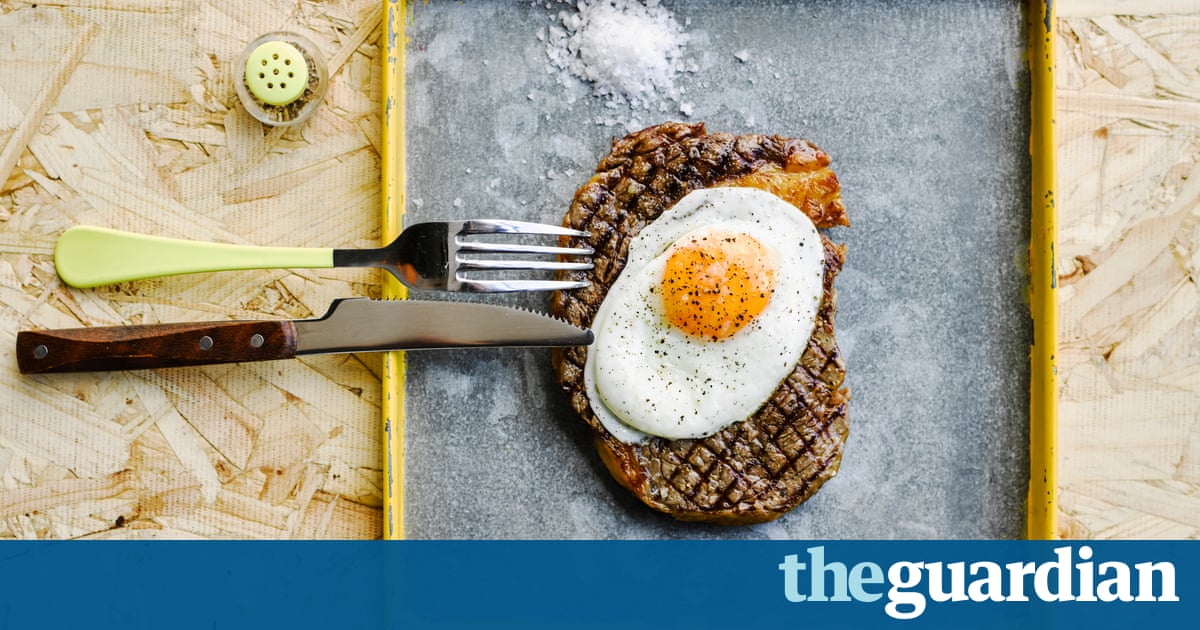 Robert Reids steak and eggs
At Balthazar, we utilize Angus Aberdeen grain-fed beef for this, and we cut the 300g steak from a little loin to make sure a constant density of around 2cm. Prior to cooking, leave the steaks from the refrigerator for about 15 minutes to bring them approximately space temperature level; this will assist the cooking procedure.
Serves 2
steaks 2 x 300g
table salt a pinch
freshly ground black pepper
sunflower oil 100ml
free variety eggs 2
Maldon salt flakes
Season the steaks on both sides with salt and black pepper. Warm up a non-stick griddle pan on a medium heat. When hot, put the steaks on the pan diagonally (if you cant healthy both on, do one at a time) and cook for 2 minutes, then move diagonally for another 2 minutes so that you get a diamond lattice result on the steaks. Repeat on the other side. Get of the pan and put onto 2 warmed plates to rest for 5 minutes. The steaks will be prepared medium (see listed below).
While the steak is resting, begin frying your eggs in a non-stick fry pan. Put a little sunflower oil into the pan and warm up on a medium heat. Gradually split your eggs into the pan. Prepare gradually. When prepared, carefully put and eliminate one on top of each steak. Serve right away.
An excellent general rule for cooking steaks is: 3 minutes on each side for medium unusual; 4 minutes on each side for medium; 5 minutes or longer on each side for well done, all on a constant heat. Constantly delegate rest for 5 minutes prior to serving.
Robert Reid is executive chef at Balthazar London WC2; balthazarlondon.com
Nigel Slaters crepes with apples, maple syrup and vanilla cream
Read more: https://www.theguardian.com/lifeandstyle/2017/may/09/20-best-brunch-recipes-part-2