Food is a wonderful vehicle for discovering Iran, with its fabulous regional produce featuring in stews, rice dishes, kebabs and desserts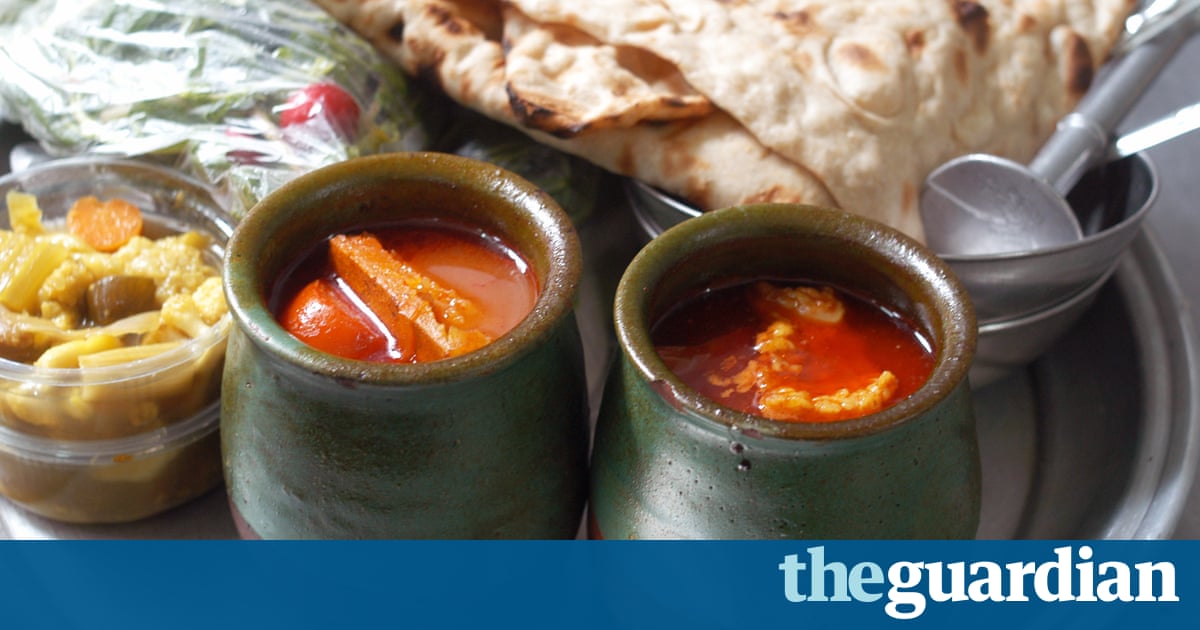 Imagine a verdant, landscape filled with rice paddies, tea plantations and olive groves. A land where you can hike up mountains in the thick mist of the morning and picnic by waterfalls on sun-weathered rocks in the afternoon. A land filled with golden apricots that taste like honey, peaches so succulent you barely notice the sweet juice that runs down your chin, and small black figs, firm and velvety to the touch, that erupt with jammy stickiness as you tear them open. I enjoyed all of these delights and more when I travelled through Iran in search of the secrets of the Persian kitchen.
On my journey, I cooked and feasted with Iranians of all walks of life who welcomed me into their homes to share their favourite recipes. In a country most commonly viewed through the narrow prism of its politics, food is a wonderful vehicle for discovery. A really good meal is something everyone can relate to.
Those unfamiliar with Iranian food often assume that it is fiery or spicy, perhaps befitting the countrys climate or politics. But it is, in fact, gentle and soothing, a poetic balance of subtle spices such as dried limes, saffron and rosewater. Slow-cooked stews, known as khoresh, and elaborate rice dishes layered with herbs, vegetables, nuts and dried fruit are the bedrocks of Persian cuisine, creating a dazzling mosaic of scents, textures and colours at the dining table. Regional and seasonal delicacies are plentiful, making the most of Irans bountiful produce.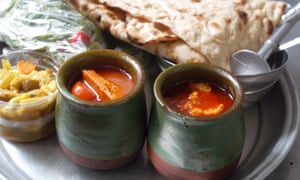 Read more: https://www.theguardian.com/travel/2016/oct/29/iran-food-tour-yasmin-khan-stews-kebabs-desserts