People collecting to oppose Unite the Right presentation state they were struck with pepper spray and lighter fluid in clash on University of Virginia school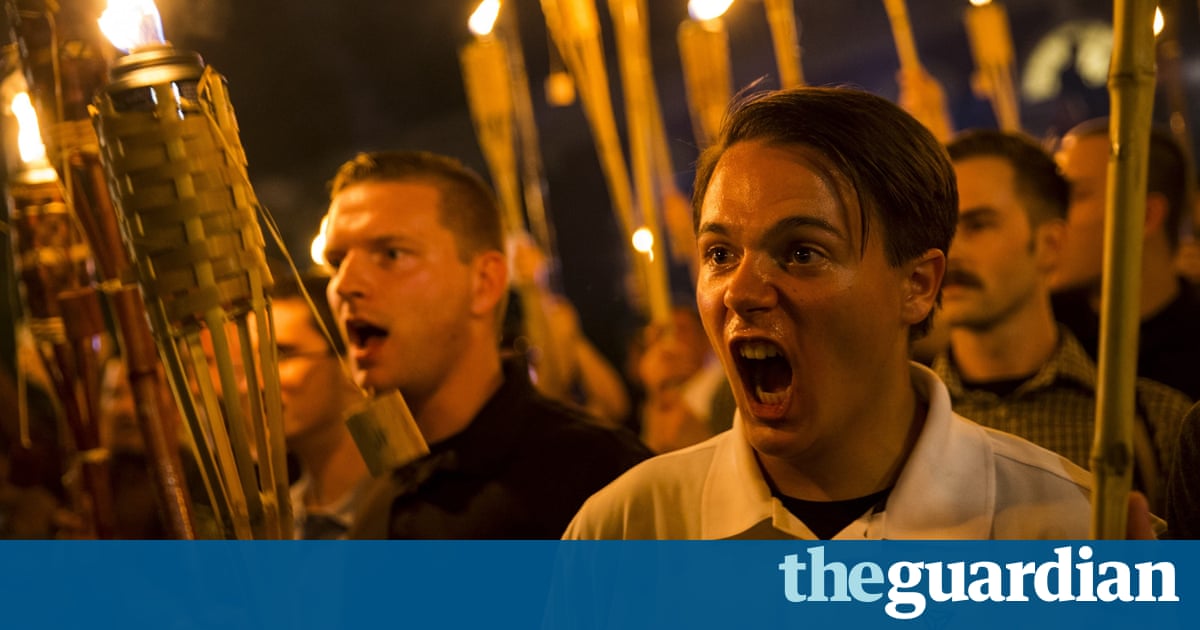 Hundreds of reactionary demonstrators wielded torches as they progressed to the University of Virginia school in Charlottesville on Friday night and apparently assaulted a much smaller sized group of counter-protesters who had actually connected arms around a statue of Thomas Jefferson.
Starting at a community park less than a mile away, alt-right protesters who have actually collected for the weekend Unite the Right rally marched in a long column over the brief range to the school, shouting mottos like You will not change us and Blood and soil. When the marchers reached and surrounded the counter-protesters there was a brief spoken conflict, #peeee
. Counter-protesters stated they were then assaulted with swung torches, pepper spray and lighter fluid.
Read more: https://www.theguardian.com/world/2017/aug/12/charlottesville-far-right-crowd-with-torches-encircles-counter-protest-group